Perhaps you've been practicing yoga for many years and you're ready to take your practice to the next level. Or, maybe you've only recently fallen in love with yoga, so much so that you'd like to try teaching.
There are many reasons to become a certified yoga instructor. And there are many yoga instruction courses available to those who are interested. The key is finding a yoga certification course that resonates with your goals and passion for the practice. Of course, the next challenge is finding a way to channel that passion into a rewarding career in yoga instruction.
Why Do You Want to Be a Yoga Teacher?
As you research becoming a yoga teacher and start taking your first steps toward a yoga teacher certification, it's a good idea to check in with yourself: Why do you want a yoga teacher certification in the first place?
Certainly, anyone can get yoga teacher certification. But as with any goal, it's wise to have both a passion and pragmatic reasoning for it. Yoga instructors who love the practice truly do get to do their dream job. They get to practice yoga every day with others who also love the practice! But they also must do other things like advertising their classes, keeping up with continued education and training, and of course teaching, which can bring with it many challenges if you've never done it before.
While certainly rewarding, teaching a class in any discipline is tough. When teaching yoga, you must:
Be able to break down concepts for easy learning
Be able to create a cohesive and engaging class schedule
Be able to market and advertise your classes well
Have a loud and clear speaking voice
Be punctual when it comes to class times
Have patience
Be able to modify yoga for different skill levels and come up with appropriate routines for a range of practitioners
Go through all of these and other qualities and skills it takes to become a certofoed yoga instructor. If you feel confident that you're passionate enough and up for the challenge, great! Let's learn how to become a yoga teacher.
Understanding Yoga Certification and the Yoga Alliance
The first thing to know about becoming a yoga teacher is that you'll likely need to interact with the Yoga Alliance.
What is the Yoga Alliance?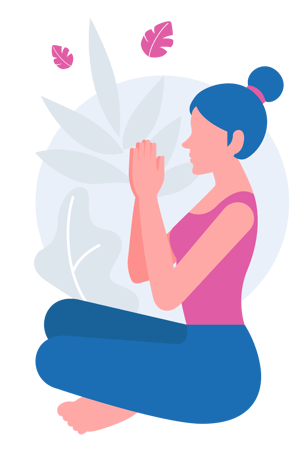 The Yoga Alliance is a non-profit organization based in the United States and headquartered in Arlington, Virginia. It acts as a trade organization for professionals in the yoga industry. Namely, it certifies instructors and keeps track of which yoga teacher programs are certified as Registered Yoga Schools or RYSs.
To participate in yoga instructor training to become certified by the Yoga Alliance, you must attend a yoga teacher training program at an RYS. Once you complete one of these programs, you will be considered an RYT (Registered Yoga Teacher).
There are several different types of yoga teacher training courses — also known as YTTCs. Here, we'll mention only the main two: the 200 YTT (200-hour yoga teacher training) and the 500 YTT (500-hour yoga teacher training. For many, the 200 YTT is like the bachelor's degree of teacher training while the 500 YTT is like the bachelor's and master's degree of teacher training. Choose your training program according to your teaching goals and how much time you have to devote to your studies to become a certified yoga instructor.
Key Steps to Becoming a Yoga Teacher
1. Do your research
Essentially, make sure this is the right path for you. Ask to speak to yoga teachers you know or have taken classes from. Get a strong idea of what the job will entail. Ask yourself some critical questions:
Do you have any prospective places where you could teach once you're certified?
Do you plan on quitting your current job in order to be a full-time yoga teacher?
In terms of your training, how will you juggle the courses, work, family, and other responsibilities as you go to school?
These are all worthwhile questions to consider.
2. Choose a teacher training program
Continue your research by investigating different teacher training programs in your area. If you plan to become certified yoga instructor by the Yoga Alliance, remember that you need to choose a training program that is also certified as a Registered Yoga School (RYS). You'll also need to decide between the 200-hour and the 500-hour program, to get your RYT 200 or RYT 500 certification
3. Attend classes, study, and ace your training
Once you've chosen a teacher training program, enrolled, and paid your tuition, it's time to start learning! Do your best to absorb all you can during your training so that you can bring it to your practice when you begin teaching others.
4. Obtain yoga instructor insurance
All yoga instructors must have insurance before they begin teaching. Most studios where you'll be instructing will require it or have their own to cover you. But it's a good idea to have it regardless of where you work and definitely if you're an independent instructor. Yoga insurance protects you in the event that someone is injured under your tutelage and decides to count you as responsible. Even if your negligence did not cause their injury in the least, they have the right to sue you, which could cost you thousands of dollars in legal fees to defend yourself.
If you are confused about what type of yoga insurance to purchase, it is recommended that you buy both general liability and professional liability policies. Many policies for yoga instructors will include both types of coverage.
5. Get some practice teaching yoga
Through your yoga teacher training program, you will likely have many opportunities to practice teaching others yoga. However, if you feel you could use more practice even after you graduate, it could be a good idea to shadow a yoga instructor you already know or offer some free classes to get some more experience under your belt.
6. Find work as a yoga instructor
Search for work in your new profession. As you're just starting out, it's wise to only take on one or two classes. Beginner classes are also a good place to start as you'll be teaching basic poses and working with students who are new to the practice. As you become more confident (and ideally, your students begin to ask you to teach more classes!), you can add additional courses to your roster.
7. Keep learning
Lastly, continue taking classes to further your yoga education. Even professional instructors can continue learning. It will always be beneficial to both you and your students. Furthermore, if you are a registered teacher with the Yoga Alliance, you will be required to meet certain continuing education standards after you are certified. Specifically, for an RYT (Registered Yoga Teacher), you will be required to complete and log a certain number of teaching and training hours every three years. The first step is RYT 200, which requires 200 hours of completed training. Besides RYT-200 there is also RYT 500, E-RYT 200, E-RYT 500, RCYT and RPYT. All the information about the different types of certified yoga instructor programs can be found at Yogaalliance homepage.
Frequently Asked Questions About Becoming a Yoga Instructor
How ​much does a yoga instructor make a year?
This depends. Most sources say that the median pay for yoga instructors is somewhere around $62,400 per year, and that's if you're full-time.
If you're committed to making more, however, there's always room for growth. Many instructors start out teaching and move on to opening their own studios. Conversely, if yoga instructing is more of a passion and less of a money-maker for you, you might choose to only work part-time or seasonally.
How long does it take to become a yoga teacher?
This also depends on how much time you're willing to devote to your study. If you're not working full-time or taking care of your family or other responsibilities, you may be able to complete a 200-hour yoga training course in approximately three to six months. Most 500-hour yoga training courses will take at least six months and maybe up to a year.
Is it illegal to teach yoga without a certification?
No, but it's not advised. Most yoga studios, meditation centres, fitness gyms, and other establishments that offer yoga classes where you might teach will ask that their yoga teachers are certified by the Yoga Alliance.
Do you have to be really experienced at yoga to become an instructor?
No, because that's what the training is all about! Most yoga teacher trainers advise that you have at least some experience with yoga. But you don't need to be at an advanced level in order to start taking courses to become an instructor.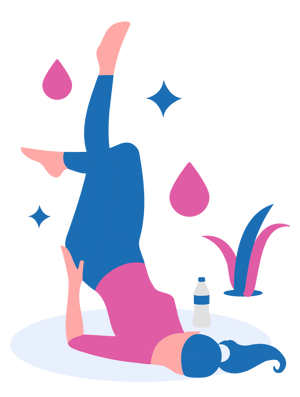 Spread Joy and Peace Through Yoga Instruction
A yoga instructor has the unique ability to transform someone's day from stressed-out and tension-filled to calm and peaceful. They also have the option of building their own schedules, working as much or as little as they like, and basically finding a way to work a stress-reduction and fitness routine right into their work day.
If becoming a yoga instructor sounds like something you'd like to pursue, use the guide above to help get you there. It could be one of the best decisions you'll ever make.