There is an extensive range of pilates equipment on the market today. From sitting boxes and pilates sticks, rollers, and the pilates chair, you have a wide range of props to choose from.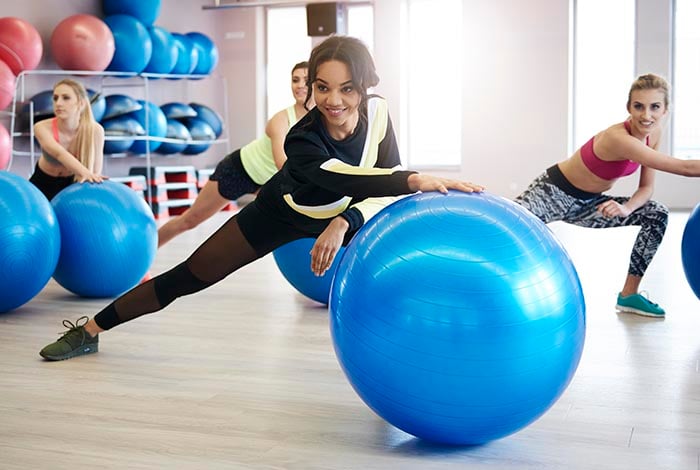 What Kind of Equipment Is Available?
Besides all the different types of equipment we mentioned, we can not forget to mention the vast array of pilates reformers available.
Pilates props and equipment are used for all types of different situations. For example, if you're just starting out and taking a class, you may use a pilates reformer at a studio.
Alternatively, many pilates instructors specialize in mat pilates, in which case you will only need a mat and perhaps a few props, like a foam roller, a pilates ring, and/or pilates socks for grip on the mat.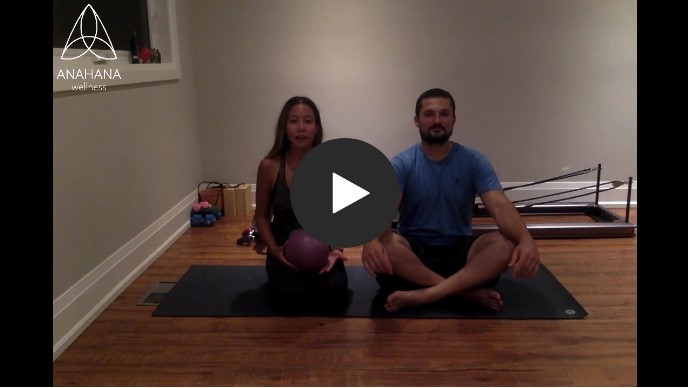 Here is a list of some equipment you can choose from:
Pilates reformer

Pilates mat

Pilates halo trainer plus

Pilates roller

Pilates chair (try the Pilates PRO Chair)

Pilates bars

Pilates ball

Pilates tower

Pilates barrel

Pilates tables

Pilates bars

Pilates sticks

Sitting boxes
Do You Need It All?
No, not necessarily. Some equipment can make the process of pilates easier, and some props can actually provide more of a challenge. In order to determine which equipment, you want to purchase and use, it's best to first outline your goals.
If vigorous practice and weight loss are your goals, for example, you may want to purchase a reformer and additional reformer props like sitting boxes as this can enhance your practice.
On the other hand, if you're a complete beginner, consider simply purchasing a pilates mat and some pilates socks to mitigate slipping. This is a simple Spartan way to go as you're just starting out.
Finally, don't forget about pilates clothes, like leggings, a comfortable top, and/or a sports bra. You want to feel comfortable when performing any type of exercise. Pilates clothes are props you should always have, no matter what.
What Is a "Must-Have"?
If you are serious about pilates, a must-have piece of equipment is a pilates machine reformer. Pilates reformers range from professional grade, highly expensive models to less expensive, personal models that you can use at home (like the Pilates Power Gym — a mini reformer).
If you are just starting out, consider purchasing a less expensive model with good reviews. If you end up liking reformer work, you can always upgrade.
If purchasing a reformer doesn't interest you, there are a number of other pilates workout products that can greatly help your practice. Likely, the most important of these would be the pilates mat.
Having a pilates mat at home allows you to do any type of mat pilates, including numerous core exercises. It can also be used in yoga and other fitness programs as well.
Why Pilates Equipment Is Important
Individuals may use pilates props and equipment for a number of different reasons:
Increased Challenge: Want to make certain exercises more of a challenge? Try augmenting positions and movements with pilates props.

Exercise Augmentation: To make challenging exercises a bit easier. While props can certainly add complexity and resistance, they can also make movements slower and easier if you're having a hard time or have an injury. Props are quite useful for pregnant women, for example.

Injury Prevention: Some exercises are too much of a stretch. It's always better to err on the side of caution and use any necessary equipment to prevent injuries.

Added Variety: Finally, use props to keep yourself interested, motivated, and continuing on with your pilates practice.
Pilates Equipment:
Frequently Asked Questions
What kind of pilates equipment do I need?
Whether you do pilates at home with a digital subscription, one-on-one with a teacher, or in a studio with other people, you'll want to consider purchasing at least a few pilates props.
Aside from reformers, which are undoubtedly the most popular type of equipment for pilates, consider purchasing additional props such as foam rollers, pilates socks for grip, a pilates ring for resistance, and a pilates chair.
Must I have a reformer?
Pilates reformers are not necessarily required to start a pilates practice. It all depends on your fitness goals, your comfort level with various types of equipment, what types of classes you are taking, and your budget.
Owning a reformer for home is certainly a viable option, but you can also partake in mat pilates. In this case, you don't need your own reformer, and you can perform all the exercises on your mat. Both workouts will provide similar benefits.
Is pilates equipment expensive?
As with many fitness props, you can spend a lot or a little on equipment for pilates. The most expensive type of equipment is definitely the reformer.
Pilates reformers are easily more than $1000 and sometimes many thousands of dollars more (like some Balanced Body reformer options).
What is the best pilates equipment?
For serious practitioners of pilates, having a reformer is key.
Of course, a pilates reformer is not necessary. You can still do pilates at home simply with a mat and a good instructor. Over time, consider adding props like mats, balls, rings, and foam rollers to enhance your pilates exercises.
Where can I find pilates reformer classes near me?
Check out local pilates studios to see if they offer pilates reformer classes near me. And if you can't take a reformer class at a studio, consider a virtual pilates reformer class.
If you opt for a virtual digital pilates course, you'll of course need to purchase a reformer for your home. Still, choosing a digital class has its benefits. Most importantly, it can give you so much flexibility and make it much more likely that you will follow through with your pilates practice.