Are you looking for a new career?
The health and wellness industry is currently thriving and looking for motivated individuals who are passionate about physical and mental health and wellness.
Numerous jobs in health and wellness are available. Below, we take a look at a few of the most essential professions in this industry — plus, how you can start careers in these areas if you think you'd be a good fit.
What Is Health and Wellness?
Health and wellness as a career field refers to jobs that promote physical, mental, and behavioural wellbeing. According to the World Health Association (WHO), "Health is a state of complete physical, mental and social well-being and not merely the absence of disease or infirmity." Indeed, the definition of wellness is quite similar. The key difference between the two terms is simply that wellness refers more to a state of living and lifestyle while health refers to a state of being.
What Is a BA in Health and Wellness?
Many colleges throughout North America and elsewhere offer degrees in health and wellness. Although not absolutely necessary to work in the health and wellness industry, a BA (bachelor of arts) degree in health and wellness can be advantageous if certain employers have education requirements or just to acclimate you to the industry and improve your knowledge-base.
With a BA in health and wellness, the ultimate goal is to cover an array of behavioural and physical health topics. Core subjects will focus on nutrition, exercise, diet, and stress reduction. In the end, the degree recipient should feel that their training has provided them with a strong foundation for helping others live better, more health-focused lives.
Top Health and Wellness Jobs
Meditation Instructor Jobs
Many individuals who have profited from the wonderful benefits of meditation may feel inclined to begin teaching this amazing ancient practice.
Meditation instructors generally need to undergo specific training and be certified in order to teach meditation at a yoga studio or meditation centre. Unlike yoga instructor training and certification (which we will explain in more detail below), meditation instructors do not have one, single certification option in North America that they are recommended to acquire. In other countries, this may be different. In Australia, for example, the Meditation Association of Australia can provide certification for meditation instructors. Certification is still recommended no matter where you live, however, as it will provide evidence that you have the proper training and experience to adequately teach others how to meditate.
Meditation instructors may do this job in addition to another job, or it may be their main career. They often work for a studio or meditation centre, or they may use their expertise to conduct meditation retreats or one-off classes as independent instructors. Companies and other organizations are often interested in hiring independent instructors for corporate meditation retreats or as health and wellness incentives in the office. Independent meditation instructors often offer a range of single classes, or they offer ongoing classes by expertise level ("Meditation for Beginners," "Meditation for Advanced Practitioners," etc.)
Yoga Instructor Jobs
Yoga instructors teach yoga to individuals or groups. They may be employed by one or several yoga studios, or they can act as independent instructors and find clients on their own. Instructors may choose to specialize in one sub-discipline of yoga, such as Vinyasa, Hatha, Kundalini, Anusara, or Iyengar, or they may offer a range of courses in various disciplines.
Yoga instructors should have yoga certification by the Yoga Alliance and yoga insurance. Yoga certification will be obtained from the Yoga Alliance, a nonprofit association that offers recognized certifications in yoga teacher training. You can choose to get an RYT 200 certificate (registered yoga teacher 200-hour certification) or an RYT 500 certificate (registered yoga teacher 500-hour certification). These certifications need to be obtained from an RYS (registered yoga school).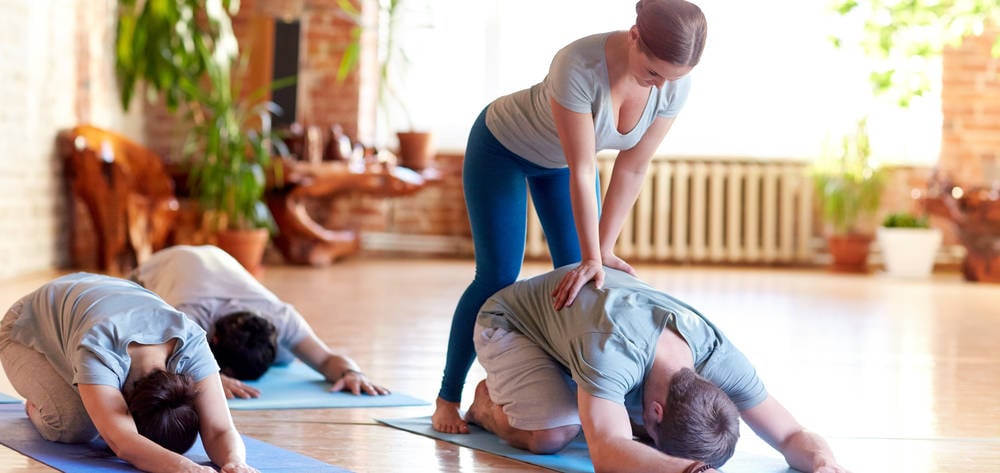 Yoga insurance is necessary for instructors in case a practitioner was to be injured under their instruction and held them liable.
Yoga instructors are also encouraged to undergo regular training of their own after receiving certification. In fact, in order to maintain their registered status with the Yoga Alliance, all instructors must undergo a certain number of continuing education hours every three years.
Physical Fitness Trainer Jobs
Trainers focus mostly on physical fitness and physical health. However, they may delve into nutrition occasionally.
Generally speaking, a trainer will either work for a gym or fitness centre or for themselves as a freelance trainer. Freelance trainers can be hired by individuals. They will either go to these clients' homes for their session work, or they may contract with gyms to conduct their training sessions there.
Trainers usually help clients on a one-on-one basis, although some will take small groups or may teach larger classes on the side. Clients may seek help from trainers for a range of reasons. Most trainers help clients in the following areas:
Weight loss

Postnatal fitness

Muscle building

Muscle toning

Beginning weight lifting
Corporate Wellness Jobs
The corporate world has recently entered the world of health and wellness. The result has been a whirlwind of change in businesses and organizations, large and small, around the world. Much of this change and interest in corporate health and wellness has been instigated by the change in guard of the workforce and focus on corporate wellness jobs.
Baby Boomers, once the majority of the workforce, are now retiring in great numbers. Replacing them are Millennials and Gen X-ers. Unlike their predecessors, both of these generations are not satisfied to work for companies that don't provide health and wellness care and support. They want their work environments to be comfortable and accommodating. They want more frequent breaks, fitness opportunities in the workplace, break rooms stocked with healthy food options, more time off, excellent health insurance plans, and more attention paid to behavioural and mental wellbeing.
In this way, an increasing number of companies are hiring corporate wellness coordinators to adjust their work environments and human resources departments in order to please their current employees and attract and retain the top tiers of new recruits. As a corporate wellness professional, facilitating this would be your job. You would have a range of responsibilities and could work in a range of settings. Like most other health and wellness jobs, you may be able to work for yourself, or you may get a job as the full-time wellness coordinator of a specific company. Most wellness professionals spend their time getting feedback from employees, creating wellness plans and incentives, and trouble-shooting wellness issues within the workplace (uncomfortable office chairs, unhealthy vending machines, harsh office lighting, excess work stress, etc.). Corporate wellness jobs are becoming more and more on demand, especially now when so many are going digital and working remotely.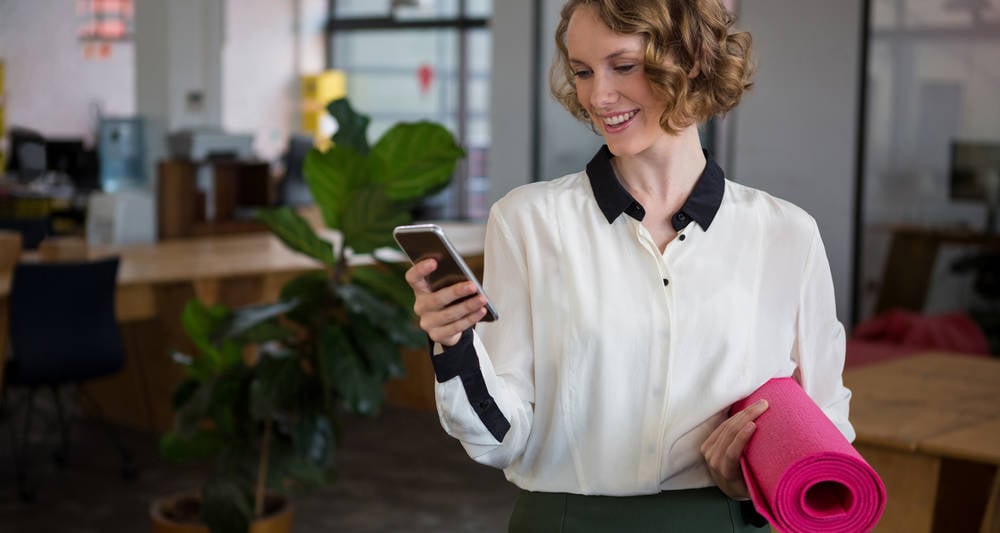 Nutritionist Jobs
Lastly, for those who are interested in the dietary aspect of health and wellness, you might consider a career as a nutritionist.
Nutritionists are professional experts in diet and nutrition. They may help a range of different people:
Professional or aspiring athletes

Individuals looking to improve their overall health through diet

Those looking to lose excess weight

Pregnant or nursing women

Individuals struggling with a specific disease or medical treatment

Anyone else who wants a professional opinion about what they eat and how they eat it
As a nutritionist, you could work for a business or organization, a doctor's office, a hospital or medical clinic, or a school or university. Some nutritionists simply advise and counsel individuals or small groups while others plan meals for large groups (for example, at a school or retreat centre).
As professionals, nutritionists generally require some level of formal licensing. What type of licensing will largely depend on the state or locality you are in, however. Of course, even if formal training, licensing, and certification are not required, it's always beneficial to obtain these accreditations as they are often required by individual employers.
Are You Destined for a Career in Health and Wellness?
One of the best things about a career in health and wellness is the wide range of options available and the flexibility offered in this career path.
In many cases, health and wellness workers are able to work from home or at a remote office space for a larger, centrally-located organization. Some even find jobs working for themselves as consultants, instructors, or advisors.
Whatever path you end up taking on your journey toward a job in health and wellness, know that you are undertaking a career that can not only be lucrative, but that can also be extremely rewarding and fulfilling.