With everything that is going on, it is more important than ever to keep both our body and mind healthy. By activating your body you are also giving yourself a form of mental health counseling, stimulating body body and mind.
Staying active: A form of mental health counseling
Staying active, is for many, a form of staying connected, grounded while giving them a break from their everyday life. It does not really matter what kind of physical activity we are talking about but instead the act itself. You take a break from your daily tasks, doing your work or chores at home, to focus on yourself, your mental health and wellbeing.
Activity with physical movement
The activity in question can be literally anything, from going for a walk, running, playing tennis, golfing, doing yoga, taking up pilates, any kind of activity that gets your heart beating and your blood flowing. We are all aware of the physical benefits that comes with exercise and staying fit. But let us not forget the mental health benefits that comes with it.
With you being able to take a break from things, you also allow your brain to take a break, even if its only for a short period of time. Despite this, it can be more than enough to see your stress levels reduce. Lower your anxiety levels or get that weight of your shoulders. Everyone needs that release now and then so it does not build up and overwhelm us.
Current situations limit us

The current situation, however, are limiting us from what we can and cannot do. We are to respect social distancing; we are asked to wear a mask to not only protect ourselves but others. Wearing this mask will impact your breathing which will carry a negative impact on your ability to perform certain demanding physical activities.
Unless you can do these from home, from the comfort and safety of our four walls. Not everyone has their own gym at home or training equipment needed but doing activities such as yoga or pilates online, allows you to do so without the need to invest in tons of equipment. What you will need are some comfortable clothes, a yoga mat, and some space where you are able to move around.
If you are new and have never tried either pilates or yoga, then there are both group, and private classes available where experienced instructors take you through the different steps. With their help and your wishes made clear, together you are then able to work to achieve your goals. There are also yoga for beginners and pilates for beginner classes, specially focused on those trying it out for the very first time.
This will give you the break you need and keep your sanity intact during these trying times. We must remember that our mind cannot be neglected, just as much as we should not neglect our body.
Yoga 101
Here is where we come in, where our services stand ready to serve you. Allow us to

guide you into the landscape of yoga. Trying something you have never tried before can be a daunting task for many. This is why we have elected to build this course curriculum to serve you, the individual wanting to take the step and to do so feeling relaxed to do so in your own pace and after your own ability.
This course is not only for beginners. We welcome everyone to try it out. The important part, no matter if you are a beginner or more experienced yogi, is to make sure you activate your body, activate your mind, and reduce that unwanted stress in your life and with it, improving your mental health. After all, a healthy mind means a healthy life!
Are you looking to invest in your health? Want to improve the way you feel, both mind and body? Stay tuned for our upcoming Anahana Academy, where our first course will be Yoga 101. An excellent way for you to try it out, activating all of your body!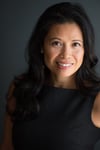 Darlene has worked with everyone from Olympic level athletes to newborn babies, and genuinely loves helping people anyway she can! As a practicing Chiropractor with multiple certifications in yoga, pilates, and specialized breathing techniques, her unique skill set is world-class.